Expertise Partner
The challenges facing the pharmaceutical industry are significant. The successful market introduction of a new therapy is estimated to take over 10 years and costs an estimated $3 billion.
At Malvern Panalytical we understand these challenges, and the role our technologies play in the characterisation of mRNA and lipid nanoparticles. Whether it be high-throughput screening, batch to batch comparison, or structural and stability studies, our technologies will help in every step of successful product development.

Innovation Partner
Eclipsebio has developed a comprehensive suite of RNA genomics products used by researchers in industry and academia around the world to map their RNA targets and RNA binding proteins with unmatched clarity. We continue to develop innovative RNA genomics and epigenetics solutions that solve current and future challenges in science and medicine.
Our innovative standard and customizable solutions bring new and deeper insights to the RNA interactome by providing more accurate, reproducible and useable data.

Exhibition Partner
KNAUER manufactures in Germany high-end scientific instruments for research, routine analysis, quality assurance, and other applications. Supported technologies include liquid chromatography, precise handling and pumping of liquids up to high pressures, as well as flow-through detection of dissolved substances.
Customizable products and solutions are one of KNAUER's strengths. Most important is the lipid nanoparticle production equipment, which ranges from research scale to large scale used in mRNA vaccine production.
Since 60 years a passion for science is in our genes.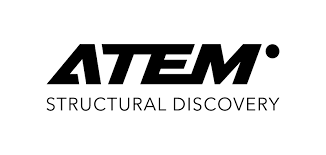 Event Partner
ATEM operates at the forefront of the professional cryo-EM service industry. Leveraging our in-house cryo-EM platform, we offer a full-range service portfolio and develop unprecedented technology for demanded analytical applications in the field of small molecule, biologic- and gene-therapy centered drug design.
Our newest innovation is focused on the fully automated, cryo-EM based morphological characterization of Lipid Nano Particle (LNP) samples. Artificial Intelligence (AI) driven, our platform - for the first time world-wide - now allows us to visualize, quantify and enumerate most significant critical quality attributes (CQAs) of your LNP samples at scale, in one assay.

Event Partner
Waters Corporation (NYSE:WAT), a global leader in analytical instruments and software, has pioneered chromatography, mass spectrometry, and thermal analysis innovations serving the life, materials, and food sciences for over 60 years. With more than 8,200 employees worldwide, Waters operates directly in 35 countries, including 14 manufacturing facilities, and with products available in more than 100 countries